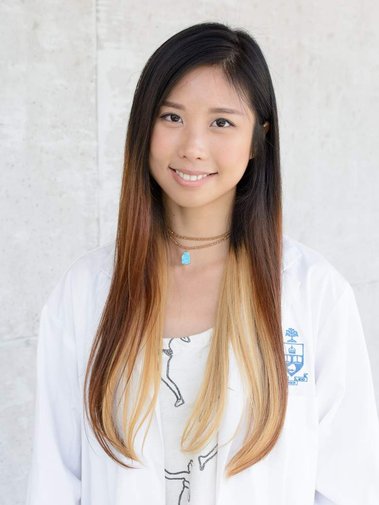 Hi, I'm Jen!
As a Science & Visual Communication Specialist I thrive to share the beauty of science through thought-provoking imagery and captivating stories, as well as combat misinformation by promoting compassion.
My background is in Biomedical Research and I completed my PhD in Dr. Peter Zandstra's Stem Cell Bioengineering Lab at the University of Toronto. My doctoral research focused on developing a platform to quickly identify rare blood stem cells based on their unique genetic markers.
While immersed in the world of cutting-edge science, I discovered my passion for sharing fascinating research through visual arts. My work has been featured on covers and in peer-reviewed articles of prestigious journals including Science, Nature Methods, and Development (check out some of my work in my portfolio).
I am also an avid science communicator on social media and founded Gentle Facts with the goal to create social change through Compassionate Science Communication. Working with collaborators such as Cochrane, Gentle Facts publishes concise, evidence-based, and actionable information to validate the audience's emotions, address their concerns, and empower them to create change together as a community. I also host events and workshops to teach compassionate communication skills to those who want to advocate for evidence-based actions by building trusting relationships & fostering open minds.
Collaborations
I am always looking for opportunities to work with other science communicators, artists, and scientists. I have collaborated with researchers from a wide range of disciplines—biomedical engineering, neuroscience, physics, agriculture, and architecture to name a few—and am eager to explore more areas of research.
Feel free to reach out if you have a project in mind or would like to explore ideas together via a chat!
Expertise
As a Science Communicator, I turn complex scientific concepts into concise and impactful visuals or presentations that invite the intended audience to explore and engage with the information. I am also an advocate for Compassionate Science Communication, which emphasizes the understanding of my audience, providing value to them in the form of relevant information, and motivating positive change.
As a Scientist, I have a diverse background in science and engineering and extensive experience in biomedical research.

As an Illustrator, I work with a variety of media and styles, both digital and analog, and can tailor my artwork to best resonate with my audience. Checkout my portfolio for examples of my previous work.
Location
I am currently based in Hong Kong and California, US, depending on the time of year, but I have collaborated with scientists and artists all over the world. Whether over bubble tea or zoom, I am excited to chat about your latest scicomm projects!